As you can see Moose is less than impressed...however, his disgruntled-ness has provided us with much entertainment! This was the only photo of about a dozen I took where he doesn't look like he's in extreme pain! Poor Moosey!
Anyways, here's the pumpkin I carved and the Red Velvet with Cream Cheese Cinnamon Icing cupcakes I made for the potluck lunch we had at work yesterday.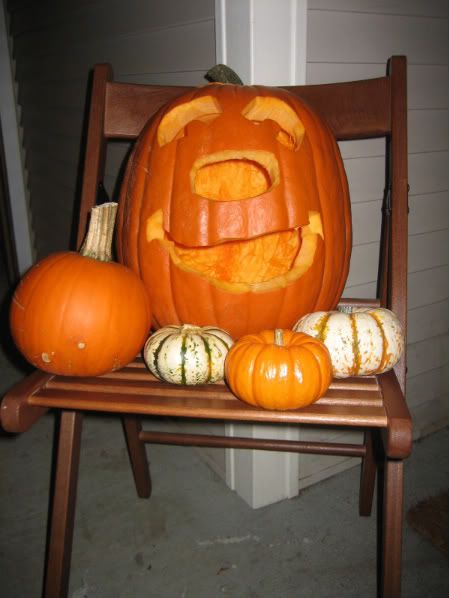 And if I had a large property with a large budget I would set up my yard like this and wait for tricker or treaters in style!
From Country Living