I'm finally getting around to posting Christmas photos...on the last day of January...





Anyways, Mike & I headed home to Ottawa for Christmas and New Years. On route to Bytown, we stopped in Burlington to visit with dear friends, Sarah and Lee and the McDowell family. Sarah & Lee were home for the holidays as well as they live over the in the UK. You can also find Sarah over here www.mcwoods.blogspot.com





Whilst down in southern Ontario we visited Niagara Falls - my second time and Mike's first visit. Having been there now in both the spring and winter, I think it is way more impressive in the winter - all the ice and microclimate is very pretty. After spending a few days with them, we took the train up to Ottawa where we hung out with family and friends and ate and ate and ate some more! :) We also learnt that my cousin Shaun and his bride Chrissy are expecting a little boy in July!!!! Yay! A new baby in the family!





So without further adieu, here's our Merry Christmas!



Niagara!

Ok, where's the hot water...
Check out the ice!
My Aunt Joan had a great idea to make us all wear wacky/tacky Christmas themed hats for Christmas Eve dinner!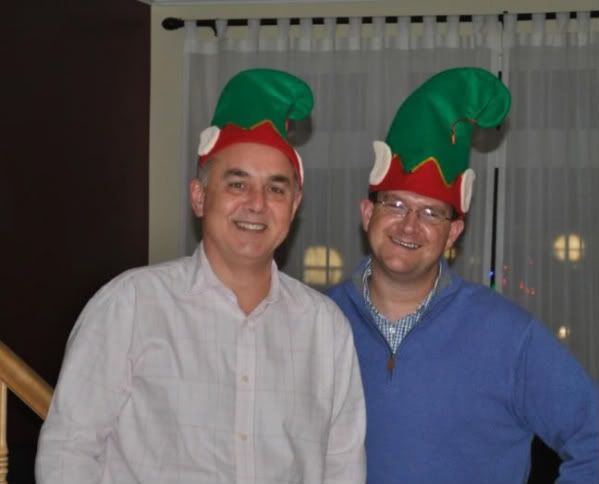 Sad elf....!!!
All I want for Christmas is my two front teeth! My godson Payton!
Moosey unwrapping one of his many Christmas presents! He's not the least bit spoilt!
Happy New Year!